Voici un sujet assez peu connu, qui concerne l'Exposition de New-York en 1853.
L'idée avait été émise suite à la première Exposition universelle de 1851 à Londres, de faire la même chose à New-York... et d'y construire un autre Crystal Palace.Bien sûr, il n'y avait pas des centaines de pavillons, comme les fameuses expositions françaises de 1889 ou 1900... mais il n'y en avait pas plus lors de la première Exposition universelle en France en 1855... ni même pour la première Exposition universelle de Londres en 1851, avec son fameux Crystal Palace.
Fortement inspiré de celui de Paxton, le Crystal Palace de New-York était finalement assez différent.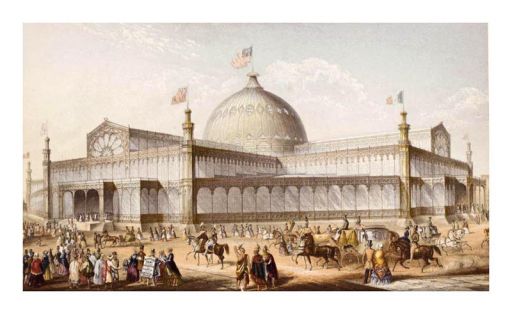 Il a été réalisé en 1853 en vue d'accueillir une Exposition universelle de l'Industrie. Le bâtiment, conçu par les architectes Georges Carstensen et Charles Gildemeister avait la forme d'une croix grecque. Il s'élevait près du Croton Reservoir, entre les 5e et 6e avenue, sur la 42e.
Il était surmonté par un dôme de 100 pieds de diamètre.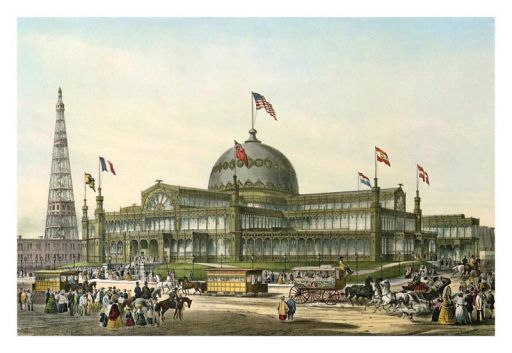 Toute la structure du palais, à l'instar de celui de Londres était entièrement constitué de fer et de verre.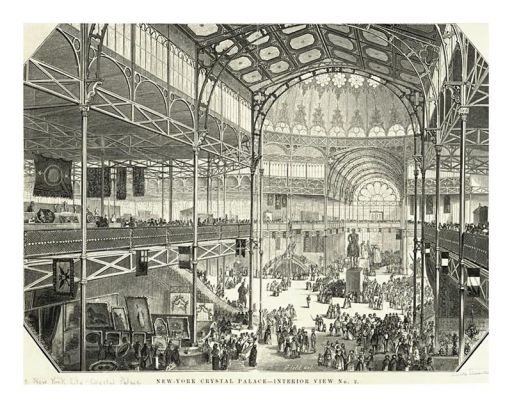 Il a été inauguré le 14 juillet 1853 et ouvert au public à partir du lendemain.
A partir d'octobre, il fût installé à l'intérieur le chauffage afin de laisser le palais ouvert durant l'hiver.
La première exposition américaine fermera ses portes le 15 avril 1854 après 9 mois, pour se refaire une beauté, puis ré-ouvrira pour une seconde saison le 4 mai 1854. L'exposition se terminera définitivement le 31 octobre 1854.
Le Crystal Palace accueillera ensuite de régulières expositions, fêtes, évènements, jusqu'au 5 octobre 1858, où i, feu accidentel aura raison de lui en moins d'une demi-heure.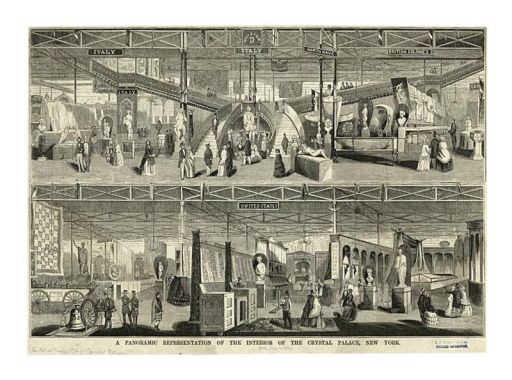 Ci-dessous, on aperçoit bien la forme de croix grecque du Crystal Palace, dont les ailes ont été comblées.
Sur la gauche, c'est le grand réservoir de Croton.
Et ci-dessous, l'affiche d'un spectacle... un peu prémonitoire ?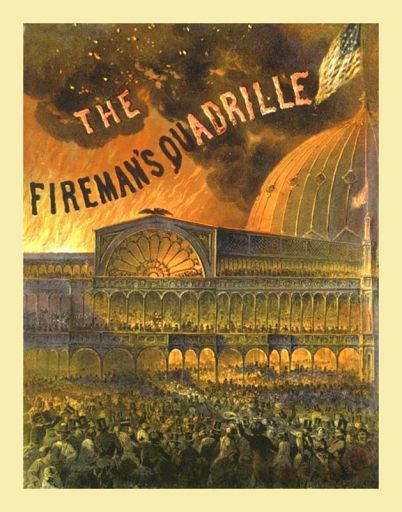 et la fin du Crystal Palace, en 1858 :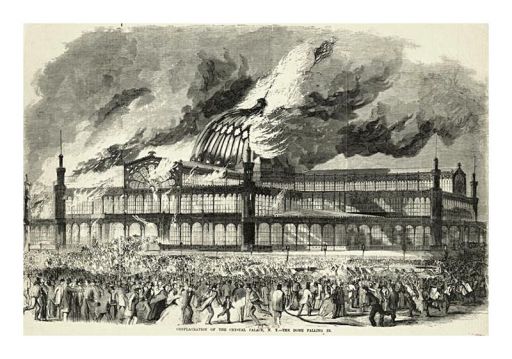 J'espère bien un jour vous faire profiter d'une reconstitution en 3d... on ne se refait pas
Il existe un livre très intéressant sur ce Crystal Palace de 1853... écrit par un des rares historiens américains des Expositions universelles Ed Witkowski.
The Lost History of the 1853 New York Crystal Palace...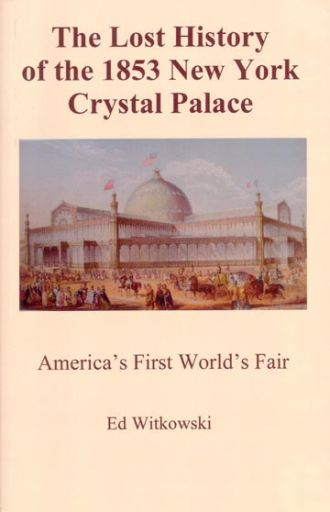 Hélàs, les photos contenues ne sont pas de très bonne qualité, mais l'histoire reste très intéressante. Ecrit en anglais.
http://www.amazon.com/Lost-History-1853 ... 389&sr=1-1